Please contact us by Email
Australia So Much to See
Your feedback and questions are welcomed and appreciated
Clicking on the links hereunder should open a blank email in your email programme. Otherwise you can email us direct on the address shown below.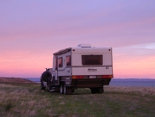 How to contact us. Answer times may vary according to travel or home commitments. We are not always in internet range.
We welcome your questions about topics covered in this website on camping and travelling in Australia.